Sunkträsket

R.I.P. Mr. Lou Reed...

See you again on the 30 of november for a night of Heavy Rock!!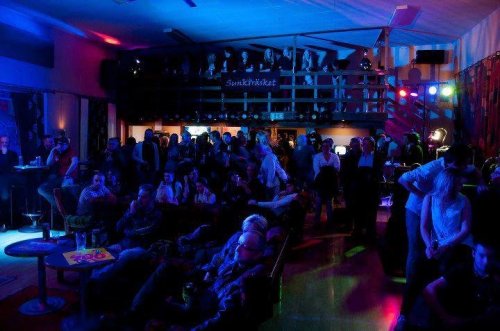 Sunkträsket - Smålands hip sunk-indie hangout in Gislaved!
Sunkträsket is a non-profit association for music and performing arts founded in Gislaved in 2009.
We arrange on average 9 events annually.
The Association is financed by entrance fees, sales and sponsors.
All proceeds go to Sunkträsket.
Since Sunkträsket's founding more than 100 bands and artists of every possible and impossible genre performed on our stage.
Our "Hangout" holds about 150 people who can enjoy performances with old and new friends.
Sunkträsket offers both Swedish and international acts. We present up and coming bands
that have either contacted us or that we have sought out, as we like you, want to see the coolest bands around.
We also support a vibrant local music scene. Local bands have a chance to warm up the evening's audience.
The evening begins with an open stage, which we call the "scene of terror", where those who are interested have a chance to get up and show their stuff. We welcome Musicians, Singers, Comedians and Poets, etc.

By
2013, 400 people have become members of

Sunkträsket

.
We'd love to have more members, sponsors, and partners.
Join us!
The more the merrier!

Do you want to help and have fun at the same time?
We are constantly searching for members who can help us before, during, and after Sunkträsket events. Of course there are perks for members who help out
!
"Our CASH ONLY BAR has a good selection of beer, wine, cider, soft drinks, coffee, pizza, hotdogs and other snacks"
Welcome to our living room!